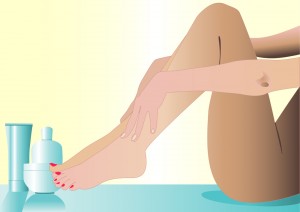 If you're living in the hustle and bustle of the Big Apple, spa days are essential to peace of mind and body — especially during the craziness of the holiday season. Whether it's for a one-hour facial or a full day of treatments, here are a few of my NYC faves:
Bliss Spa
I've been a regular at the SoHo location for a long time. The "fabulous facial" really is fabulous. And your aesthetician will be glad to discuss products, to ensure you're only using cruelty-free. Word to the wise: book well in advance, especially if you're hoping for an appointment this time of year. It was here that a woman gave me the advice that I still follow today: "Honey, you have to plan and book your year." Other New York locations on West 57th and at the W Hotel on 49th Street.
La Casa Day Spa
This spa on East 20th Street focuses on Ayurvedic principles of detoxification, which speaks to the yogini in me. I'm also a huge fan of the body wraps here. But my favorite service, which I've always added to whatever else I have going on: floatation, where you practically levitate in a a tub of water filled with mineralized salts. Besides the detoxification and relaxation it provides, a session of such quiet and stillness can be a wonderful meditative experience.
Sweet Lily Natural Nail Spa & Boutique
This nail salon in TriBeCa uses all-natural, animal-friendly products such as Zoya nail polishes.
Holiday Shopping  Idea!
Gift certificates for a manicure or massage where they use cruelty-free products make terrific gifts and stocking stuffers.