It's summer vacation! I'll be traveling quite a bit during these next few months, and I also want to make the most of the time I have left with my family here in Tucson before moving back to New York, so this post will be the last for a while. Nevertheless, our CFF community can still enjoy finding out about cool cruelty-free stuff…
Sharing on Facebook
Although I'm taking a break from blogging, I'll be posting all sorts of goodies on the Cruelty-Free Faves Facebook page (and re-posting some old faves, too!).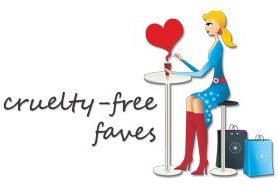 If you haven't checked it out yet, I hope you will visit the page, "like" it, and use it as a way of discovering and sharing favorites of your own. I love hearing about your faves… and reading everyone's comments that follow. It's so quick and easy to share a photo of something you've cooked up in the kitchen, or a  link to a favorite product. With our blossoming FB community (4600+ and growing!), possibilities are endless for learning together about new cruelty-free alternatives.
Cruelty-Free Faves Archives
With 260+ posts accumulated over the last few years, the Cruelty-Free Faves site can be a resource for anyone looking for alternatives as the need arises, either by browsing the categories or using the search feature. Please remember to share the blog with friends, especially those just starting to make cruelty-free a priority in their day-to-day. Keeping it easy and fun is the surest way to keep it going.
Have a wonderful summer, everyone! And let's continue making those little choices each day that add up to a BIG difference for animals, people, and our planet.
Peace,
Sharon