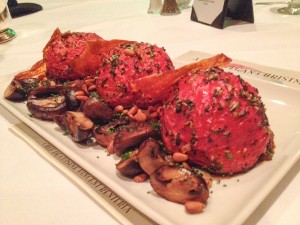 This year, our family decided to celebrate Christmas at the nearby Hilton El Conquistador Resort. Christmas Eve is a very late night for us; not having to host on Christmas Day means getting to sleep in, and then just relaxing around the tree and opening presents without having to rush into the the kitchen to get things going.
The tricky part was that the dinner buffet — like many resort buffet events — tends to focus on having multiple "carving stations" and extravagant seafood dishes. And, looking over the El Conquistador's holiday menu, even the honey-glazed carrots weren't going to work for us.
However, a quick call to the hotel resulted in a nice conversation with the chef, Vincent Renteria. I was hoping the kitchen would be willing to put together a vegan entree plate for my husband and me — not wanting to make too much of a fuss, but also not wanting to be grazing on lettuce leaves and tomatoes for our holiday dinner. Similar to my experiences in the past, my simple request was met with great enthusiasm. Culinary experts seem to welcome an opportunity to get extra creative in the kitchen.
Kudos to Chef Vincent for creating this special "A Very Vegan Christmas" menu for us:
Winter Greens
Arizona candied pecans, dried cranberry, herb vinaigrette
Charred Vegetable & White Bean Stew
asparagus, peppers, tomato, crispy onions
Herb Popped Tomatoes
portobello ragout, pine nuts, chef's garden basil
Grilled and Smothered Cauliflower
mesquite gravy, sweet onion jam
Cinnamon Scented Quinoa
caramelized shallot, vanilla roasted pasnip
Agave Baked Butternut
sage,hazelnut, brown sugar
Bruleed Banana Pudding
pumpkin spiced crisp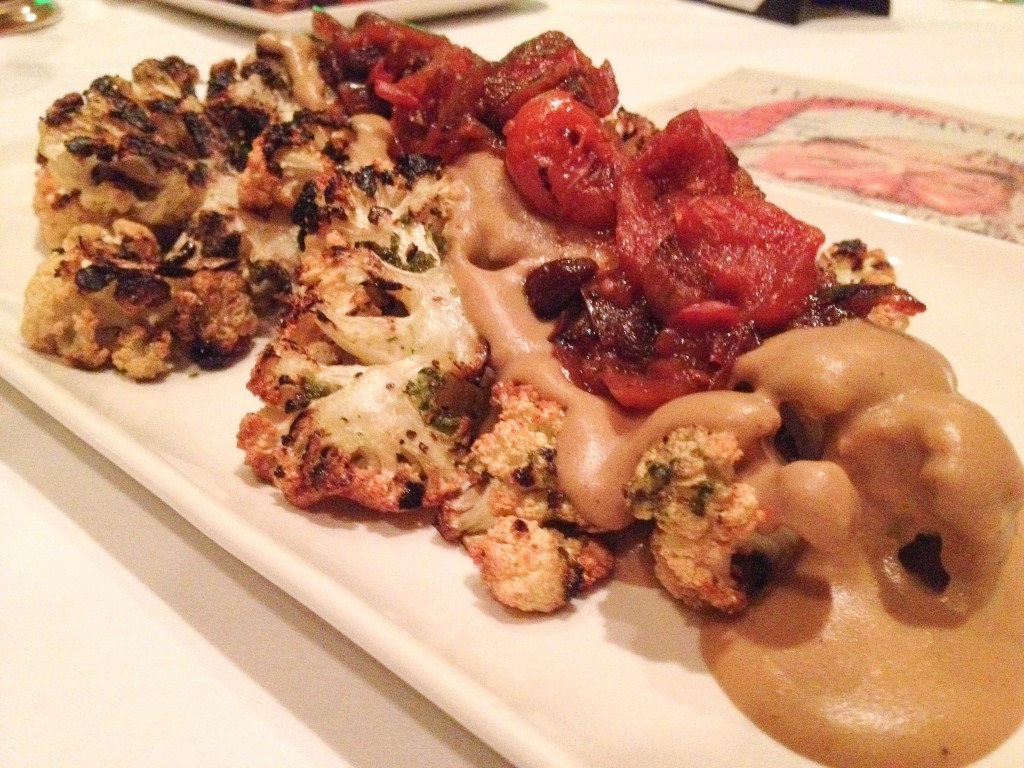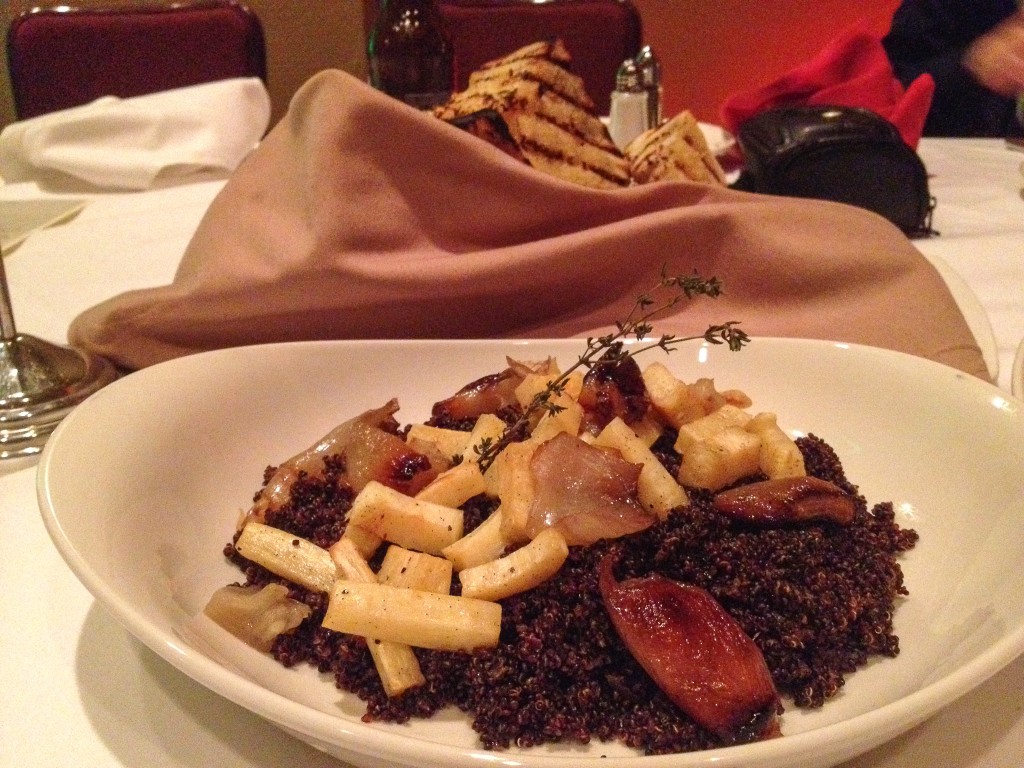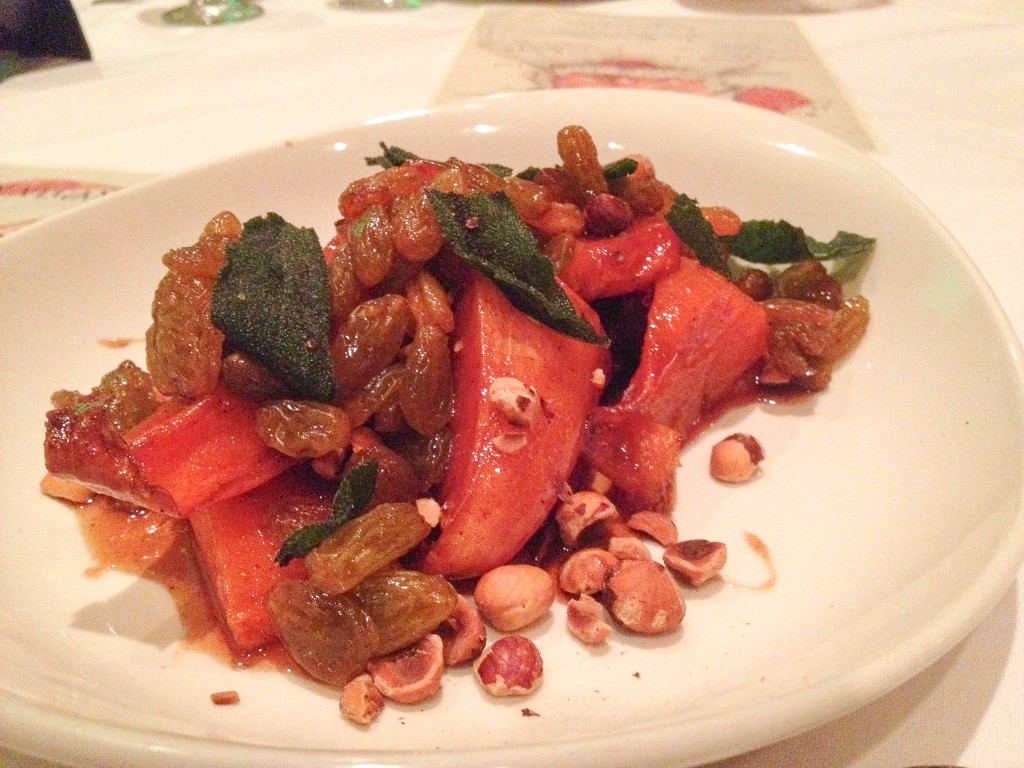 Not only did Chef Vincent go above and beyond with all these amazing dishes, but he also offered to serve the food family-style at our table so that we could share with other family members. Our canine family members, Otis and Galileo, also were very happy about the leftovers we brought back home.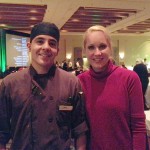 I cannot thank Chef Vincent and the Hilton El Conquistador enough for making our last Christmas Day here in Tucson with family (our move back to NYC coming soon!) such a wonderful time. I'd love to see some (or all) of these delicious culinary creations added to next year's Christmas buffet for everyone attending to enjoy.