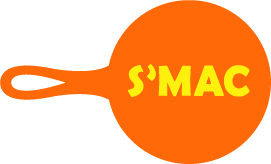 When S'Mac first opened its doors in New York's East Village, I was among its fans. With a variety of cheeses and "mixins" to choose from, you could have a hand in your own comfort food creation, served up in a personal skillet straight out of the oven. Alas, S'Mac fell off my radar when I went from vegetarian to vegan.
Until. A little over a week ago, a Facebook friend of a friend shared a picture from S'Mac. Oh — if only! I thought. So I posted a message to S'Mac's Facebook page: "I would LOVE it if you would offer a vegan option… pretty please?"
How elated was I when I received an almost immediate response with a link to S'Mac's vegan section of the menu. YES!
So here's the deal: once you choose your skillet size, you'll decide whether to fill it with traditional elbow macaroni, multi-grain, or gluten-free. Then you'll select up to three ingredients from S'Mac's vegetable and herb lists. I went with shitake mushrooms, broccoli, and roasted garlic; my husband Seth added jalapenos to his mix. Maybe your creation will include fresh rosemary or basil, or spinach with garlic.
Once you place your order, the S'Mac crew works their magic. The velvety vegan cheese melts to perfection. And a fine layer of bread crumbs tops off all that smooth deliciousness with a delicate crust.
Just feast your eyes on my dinner from last night: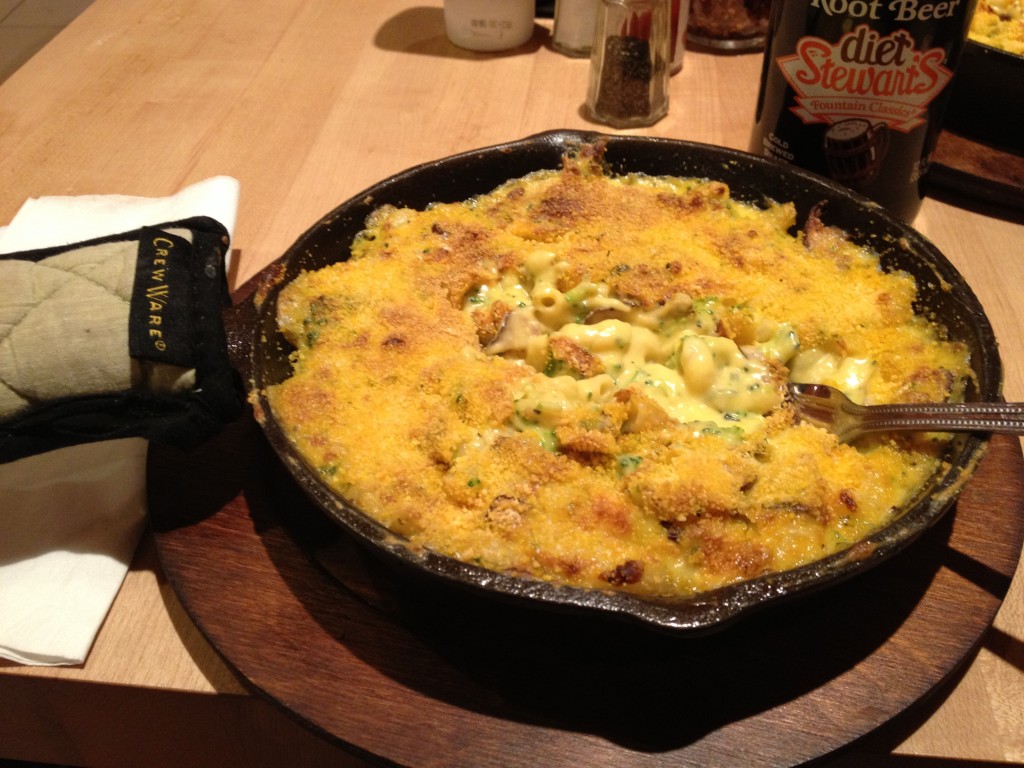 S'Mac Locations
345 E. 12th St. (between First & Second Ave.)
157 E. 33rd St. (between Lexington and Third Ave.)
Kiosk at the corner of First Ave. and Houston