During my travels, I'm always looking for ways to interact with animals — whether it's by visiting a local animal sanctuary, hiking through the woods, or walking along the beach. When in Cape Cod, one is almost certain to feel the pull of the whale watching opportunities.
I was just a young girl the first time I experienced the thrill of the whale watch, with my family during a a stay on the Cape. A little later in life, I would be privileged to receive a grant from the National Endowment of the Humanities to spend the better part of a summer researching and discussing with a select group the different aspects of Herman Melville's work — Moby Dick, of course, a focal point of our work. The magnificent white whale. Mythic. Epic. And, just as in literature, sighting a whale is among the  most mesmerizing and humbling experiences in life.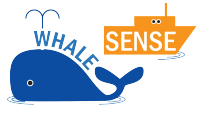 Responsible Whale Watching: WhaleSense.org
We know too much about the horrors of Sea World or other similar entertainment parks to partake in those kinds of interactions. However, it's also important to do a little homework before signing up for a whale watch. As always, the idea is that we want to observe wildlife without being disruptive; and whale-watching is largely a self-regulated industry with few laws looking out for the welfare of the mammals. I was happy, then, to discover Whale SENSE, an organization whose mission is to ensure the safety and well-being of the whales and other sea animals while allowing us to enjoy these commercial whale watches. Participating companies agree to:
Stick to responsible whale watching guidelines
Educate naturalists, captains and passengers to have SENSE while watching whales
Notify appropriate networks of whale problems (injured or entangled whales)
Set and example for other boaters for responsible whale watching practices
Encourage ocean stewardship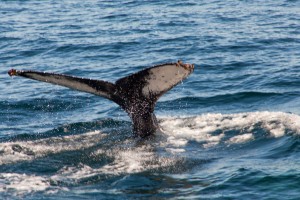 Check out the Whale SENSE web site to look up the company and see if it is a participant. The site lists whale watching companies in Maine, Massachusetts, New Jersey, and New York. You'll also find some great information about the different species of whale and dolphin there.