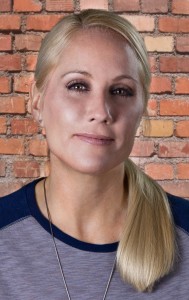 A graduate of Rice University, I have an M.A. in Literature from Georgetown and an M.A. in Industrial/Organizational Psychology from New York University, with my initial post-baccalaureate work in Psychology at Columbia University.
In May 2012, I received my J.D. from the James E. Rogers College of Law at University of Arizona, with a personal focus on Animal Law issues. At the law school, I served as Co-Director of the Animal Legal Defense Fund student chapter and as Student Representative on the Executive Council of the Animal Law Section of the State Bar of Arizona. In addition, I've worked as a Litigation Intern for Compassion Over Killing, a Government Relations Intern at the ASPCA, and spent several years working with The Humane Society of the United States on its Cage-Free Campus campaign. My latest joy in animal advocacy is getting to be part of the NYC Bar Association's Committee on Animal Law. And, most recently, I began a pro bono project for Animal Welfare Institute's Wildlife Law and Policy team. (Note: posts on this site are solely mine and are not intended as representative of these organizations).
My personal experiences in the workplace range from academic settings to the music industry to Wall Street. My first career was as a child model, actress, and singer in New York; I resurfaced on the NYC blues scene years later, performing in venues such as The Bitter End, Manny's Car Wash, Chicago B.L.U.E.S., and Tribeca Blues. Other cities I've hung my hat for a while: Houston, Rome, Austin, and Washington D.C.
I live in New York with my husband Seth and our dog, Galileo. Prior to my recent return to NYC, I was the Founder and CEO of Lyric Yoga and Wellness, a yoga center that extended its services to numerous off-site facilities including schools, hospitals, resorts, and corporate settings. After five years at Lyric, I decided to shift my full-time focus to projects related to animal welfare and wellness.
Articles I've written have appeared in numerous publications, including The Center for Creative Leadership's Leadership in Action, The Wilson Quarterly, Arizona Yoga (Managing Editor, 2005-08), and an article for Animal Wellness magazine on practicing yoga with a companion animal. I also was a contributor to the Encyclopedia of Industrial and Organizational Psychology (Sage, 2006). More recent publications: Veg News (March/April 2013) and articles for the Animal Legal Defense Fund, Hills Of Africa Travel, and ASPCA Parents web sites. Letters to Pushkin, a collection of letters I wrote to my beagle Pushkin after his passing, is available on Amazon, in print and Kindle versions. My second book, Stellar Vegan Salads, is available on Amazon and for the iPad.
I keep busy (!) but enjoy when I get to listen to other people's stories, or to someone playing a saxophone or cello or guitar (or my six year-old nephew trying to play our piano)… or when I can just hang out with my family, especially on rainy "pajama" days.